Special permit for QMJHL officials
|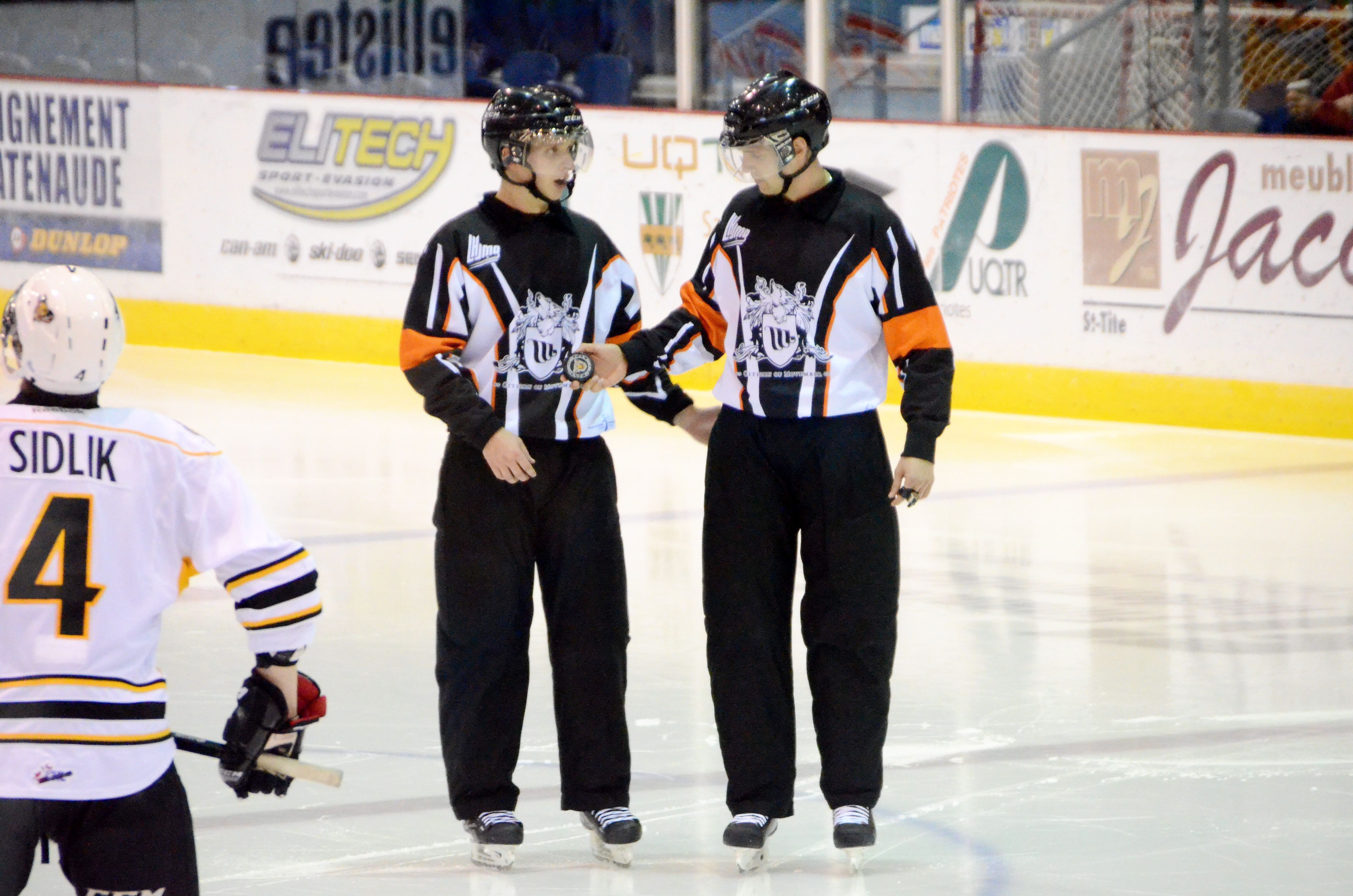 Since they do not rely on officials based in each of their markets and in order to minimize travel costs as much as possible in these times of pandemic, the QMJHL has obtained permission from Public Health to ask its referees to use carpooling even if this practice is not recommended in the population.
Face cover
So that the officials of the Courteau circuit can carpool, the League has had a protocol approved by Public Health which requires referees who carpool to have hand sanitizer with them as well as a face covering throughout the journey.
If they are encouraged to avoid restaurants as much as possible, they can still stop there if necessary. If it is a drive-thru order, each person must take turns eating their meal while the other officials in the vehicle keep their face covers on.
Officials are also subject to the same tracking application as players. Follow-ups are therefore carried out for their symptoms and, if an arbitrator is struggling with symptoms similar to those of COVID-19, he must stay at home.
In addition, the QMJHL announced the details of its webcasting program, Wednesday, 48 hours before the start of the season.
Fans who wish to watch their favorite team's games on the web can do so at a rate of $ 7.99 per game.
Monthly plans will also be available for $ 39.99. Note that unlike in previous years, Videotron subscribers will not have access to free meetings. The TVA Sports channel should present a few games between now and the holidays. Announcements are coming.